Barrier/Surface Control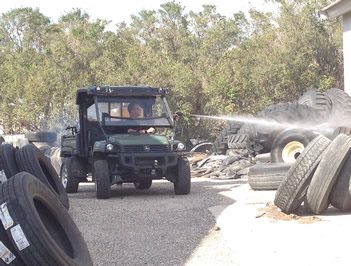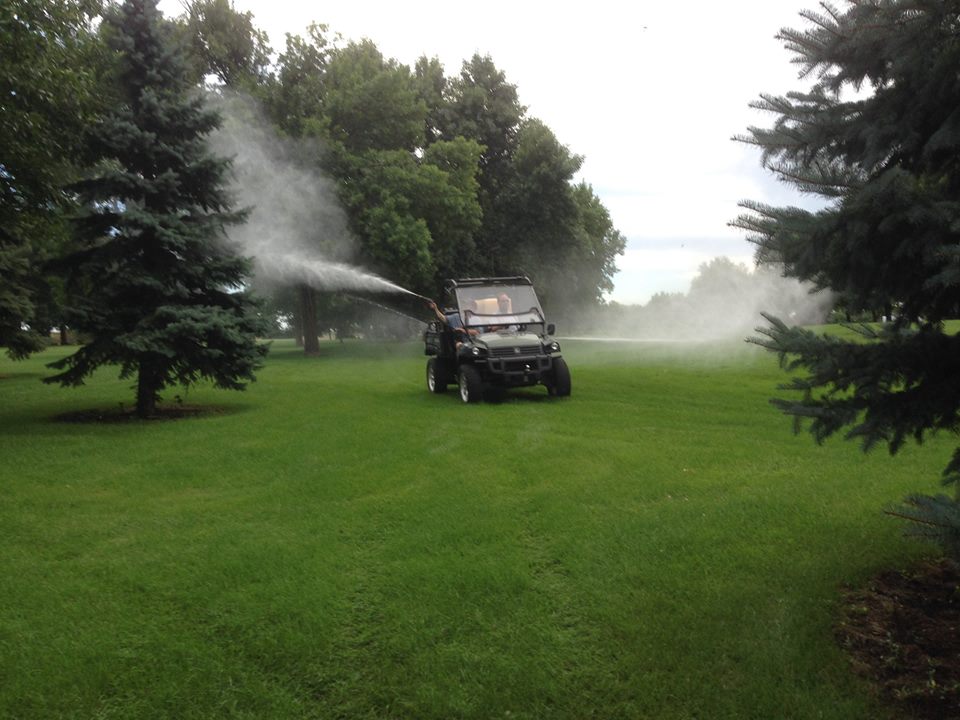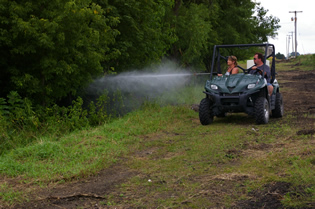 Explanation
Using a campground as an example, we use the P-unit (not a fogger) that would have a high pressure system that will spray out to 50ft, which can produce mist particles in the 150 micron range (that is like a very fine mist). The person making the application would drive (utv) around the perimeter of the area to be protected - applying a light (not wetting) mist to the grass, foliage, shrubbery, etc. in about a 50 foot or more wide band. To do this, they would drive at a slow and steady pace as they move the outlet hand-gun or sprayer nozzle from side to side - applying the light mist as they go.
MCI's Methods of Application
P-Unit
The P-Unit is a high-pressure system that gives optimal droplet size and penetration. This is our primary unit that we utilize in parks, ball fields, and high foilage areas. We have these units installed in several UTV's (John Deer Gators) as well as our primary fogging trucks.
ORLAS
This sprayer is used to spray up to 25 feet from the truck onto brush, bushes, tall grass, etc, where adult mosquitoes hide when weather conditions are not optimal for them to be flying. This sprayer is used typically in alleys to spray habitats that are behind garages, sheds, etc.